All students in INTE5340 are given a StoryLab account allowing them to author and publish digital stories.
StoryLab runs on a platform called Ghost, which makes blogging simple and easy.  To publish a post (story) requires
Create and organize your content (text, media, etc.)
Write & build your story (post)
Add a professional featured image (post settings)
Add appropriate tags (post settings
Click on Publish or Update in the upper right corner to share your work
Auto-Save
Your posts will are automatically saved in the background while you're writing.  Saving occurs in 60 second intervals, or whenever you stop writing - whichever comes first. You won't notice anything happening, magic poltergeists take care of everything behind the scenes.  
Posts are saved as drafts and are not public until you click Publish or Update in the upper right corner.
---
Rich editing at your fingertips
The editor delivers power and flexibility, with the ability to quickly add content such as images, galleries, videos, embeds and code.

Adding Stuff
The editor can also handle rich media objects, called cards.
You can insert a card either by clicking the  +  button on a new line, or typing  / on a new line to search for a particular card. This allows you to insert images, markdown, html, galleries and embeds.
For Example:
Embed a video from YouTube or Vimeo by pasting the URL
Upload an image or embed one directly from Unsplash
Embed audio from Spotify or Soundcloud by pasting the URL
Adding custom code using the HTML card  
Working with images
You can add images to your posts in many ways:
Upload from your computer
Click and drag an image into the browser
Paste directly into the editor from your clipboard
Insert using a URL
Once inserted you can blend images beautifully into your content at different sizes and add captions wherever needed.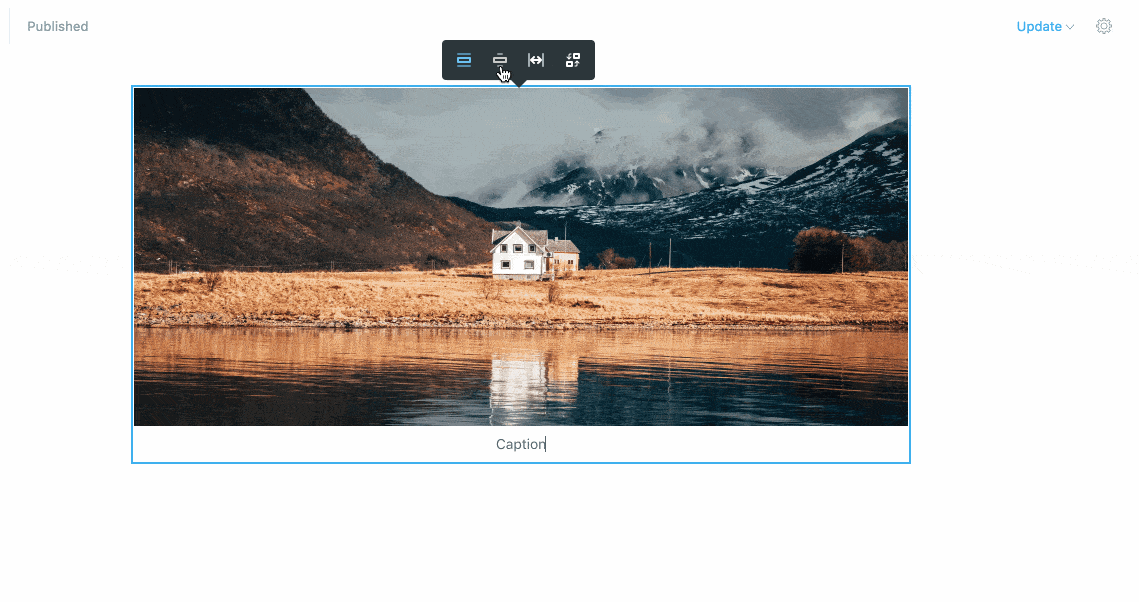 Post Settings
Access post settings by clicking the small gear icon the upper right corner of the page.
Featured Image  
The featured image is the large introductory image that sits at the top of your story and appears on the front page of the blog.  It needs to be high quality, professional, and have relevance to the story.
You may upload your own image or you may search and insert directly from Unsplash.  If you upload your own, make sure it is sized appropriately, i.e. somewhere around 1600 x 900 pixels
Tags
A tag is a descriptive term that you assign to your story to categorize it and make it easier to find. Every page and post requires at least 3 tags.  
Tags tell us what kind of story you're telling, e.g. Fandom, Critique, Ethnography, etc.  
Tags tell us your primary media you're using, e.g. Audio, Video, Graphics, etc.
Tags tell us about your core topic, e.g. Family, Tools, Education, etc.
Publish
Create and organize your content
Write & build your story (post)
Add a professional featured image
Add appropriate  tags
Click on Publish or Update in the upper right corner to Save